The Quick Guide to HUG Tel Aviv Meetups
The HUG Tel Aviv Group was created to bring together local HubSpot users, and inbound marketers in general, who want to improve their approach through networking, education, and brainstorming!
Why Should I Join the HubSpot User Group?
Our #HUGTelAviv Group is all about giving local marketers the opportunity to learn from one another, share best practices, and of course – network!
Whether you're just starting out in the field, or are a long time veteran, it will provide you with an in-depth understanding of how HubSpot, and inbound in general, can help improve your approach, and meet your goals
Who Usually Comes to the Meetups?
We host a meetup once a quarter, and the event is open to everyone! You don't need to be a HubSpot user. Anyone who wants to learn about inbound marketing is welcome to join! If you'd like to share helpful tips, strategies, or a case study, let us know if you'd like to speak at our next event.
What Else is in it for Me?
Apart from the networking and learning, each meetup will feature local expert speakers who will talk about content marketing, social media marketing, email campaigns, lead generation, and more.
Also, once in a while, we'll be hosting guest speakers from the Hubspot Academy and Marketing Teams! Still not convinced? We forgot to mention the snacks – and free HubSpot swag too!
Be a Part of Our LinkedIn Group!
Since the meetups are only a few times a year, consider joining our LinkedIn Group, so you can voice your thoughts at any time! Ask questions, exchange ideas, and support the Israeli inbound marketing community.
"We're proud to bring together local inbound marketers in Tel Aviv, the heart of Israel - the startup nation. Inbound marketing has brought tremendous results to many of the companies who adopted these techniques. We therefore look forward to hearing about - and sharing, tips and tricks for inbound success!"
Perry Nalevka CEO, Penguin Strategies
[fa icon="quote-right"]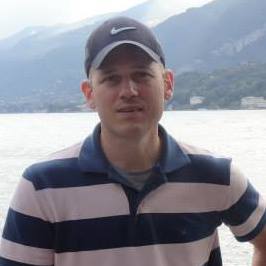 "Inbound marketing is about creating helpful and valuable content for your audience, which resonates with their needs. If you want to become an expert, you should connect with marketers in the community, exchange ideas, discuss new trends, and learn from each other."
Noa Eshed Co-CEO, Bold Digital Architects
[fa icon="quote-right"]